School education is a lifelong asset for a child. A School provides space for growing, learning, and exploring to a child.
Schools give formal education by proven teachers. School is the best place to receive proper and true education.
From playgroup up to XII class school provides effective learning to children.
The Senior Secondary level of School runs classes from I class up to XII classes. Senior Secondary School provides elementary education along with senior-level education to students.
After eight years of elementary education, the secondary level of education starts class IX & X, and after that, senior classes start, which are XI & XII, class.
In the senior section of education, students have to study according to their selection of particular subjects.
Somehow the senior secondary level of education is adamant. The right School, proper guidance, and best-recommended study material play a vital role in easing old secondary education challenges.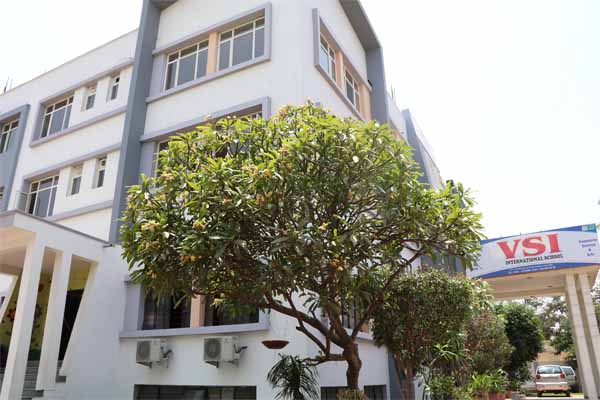 That's Why VSI International school has an excellent place of study for all levels of schooling such as pre-primary, primary, senior, and senior secondary education.
VSI secondary school's robust teaching methodologies have converted it into the best senior secondary school of Jaipur.
About senior secondary classes of VSI
Senior secondary classes cover IX up to XII. In the senior secondary group fourteen years old up to eighteen years old students get enrolled.
Senior secondary education is known for its depth level of subjects and toughness. Like the Primary section, VSI School uses authentic teaching strategies to learn students of senior secondary level. In the senior secondary section students' minds are growing they are much curious to learn new things.
That's why VSI schools educate them by offering a conducive learning environment to grow and explore.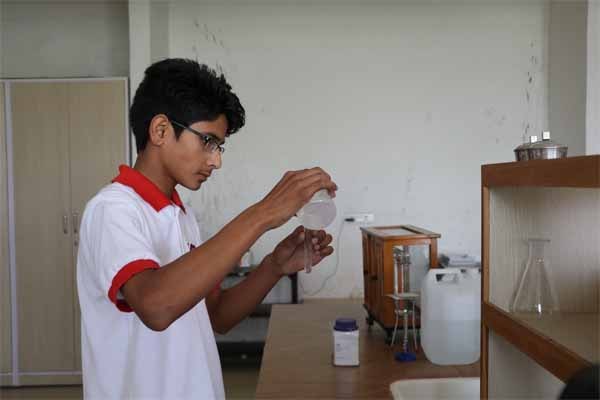 When reached in senior classes such as XI class after completing X. They have to select a subject stream in which they want to carry forward their studies. Generally, there are three streams in senior-level classified in Arts, Science and Commerce. Students have to choose a stream and study according to it.
VSI senior secondary has good management to run each stream. For the Science stream, they have different labs.
VSI infrastructural facilities
VSI's school management gives its best in offering the best infrastructural facilities to students like –
Fully Air conditioner Classes

Well organized Canteen

A vast Playground

Smart Classrooms

Computer Lab

Library

Laboratory

Medical Room

Music Room

Online Library

Smart Laboratory

Smart Compilers

Sports Facilities

Transportation Facilities ( which give connectivity to School to entire Jaipur city)
Activities in VSI senior secondary school
Activities are essential for students to learn and grow. School weekly organizes co-curricular activities to relax and boost their creativity. VSI ensures that every student participates in it. Their students show much interest in it.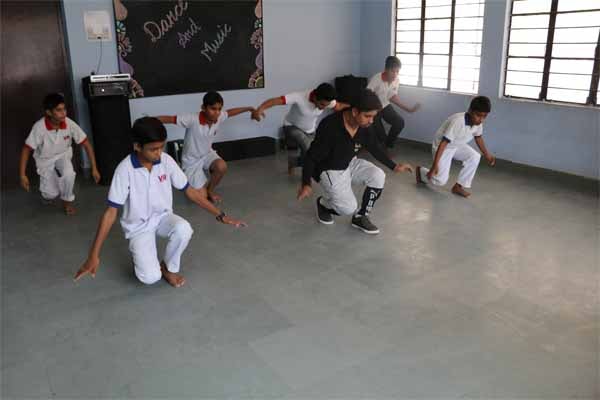 Organize Dance and Music competition-

To relax and cheer up the mood of students.

Activity Art and Craft-

Enhance creative skills

Organizes Quiz and Debates-

To speed up Answers skills

Spoken English-

To learn English speaking skills.

Judo, Karate & Yoga-

To make them learn Self-defense.

The facility of Abacus-

To increase Mathematical skills.
VSI conducive learning environment
VSI senior secondary school has a clean and well-organized environment that perpetually encourages students to explore and develop skills and increase their knowledge.
VSI methodologies help to enhance the teaching and learning experience and develop a positive relationship between students and teachers.
VSI Evaluation and Promotion strategies
VSI believes that education is an endless journey to gain knowledge. To meet the changing needs of society VSI school teaching strategies and evaluation systems are developed.
VSI has planned and developed a system where every child is evaluated and observed throughout the year by periodical exams, oral tests, quizzes, and other study-based activities.
VSI uses the stress-free term of education to evaluate and promote students.
Digitalization
Due to advancements in digitalization, Every school is working hard to match the fast pace of digitalization.VSI School is also giving its best to make aware to their students the Digitalization so that their students may not leave behind in the fast pace of digitalization.
Smart Classrooms
It is time to digitize everything that is turning digital so why should VSI leg behind. VSI senior secondary school is making their students aware of the virtual screen concepts and turning their classrooms into smart schools.
To access digitalization, VSI provides an opportunity to understand the latest technology to their students.VSI is the best school in Jaipur that has a learning environment and all the essential technical aspects that are necessary to provide overall development to students.
Key takeaways of the blog
VSI is the most recommended school in Jaipur city with the largest number of students.VSI senior secondary school not only teaches students but they work on the overall personality of their students through the best curriculum including extracurricular activities in its daily routine that reverts into an excellent place to study.